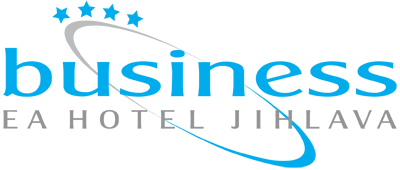 Havlíčkova 5625/28, 586 01 Jihlava, Czech Republic / +420 567 117 444 / jihlava@eahotels.cz / businesshoteljihlava.cz / #businesshoteljihlava
---
WELCOME TO THE EA BUSINESS HOTEL JIHLAVA

Reception
Reception open 24 hours Monday - Friday, by dialing ext. 105 / Direct line: +420 567 117 444
Reception open 19 hours on Saturday and Sunday by dailing ext. 105 / Direct line: +420 567 117 444
After 19:00 the contact for the reception is shown at the front door of the hotel
Check-in: from 14.00 / Check-out: by 12.00
Possibility of extension of your stay, departure
Additional sale of goods and drinks at the reception
Secretarial services
Rental of irons and ironing boards
Luggage storage
TAXI and transfers at listed prices

Wi-Fi password: 16EAhotels
Other services:
Swimming – Aquapark Vodni raj, (Monday - Sunday from 14.00 to 20.00)
Jihlava ZOO
Wellness and massages (Monday - Friday from 14.00 to 22.00 (before 14.00 entry possible by agreement, weekend ) by arrangement, advance reservation required (hotel reception +420 567 117 444)
Breakfast / Boarding
Breakfast - monday – friday 6:30–10:00 am, veekend 7:30–10:00 am
Breakfast package on prior request
Restaurant and summer terrace open, Monday to Saturday for hotel guests from 11:00 to 22:00
Restaurant and summer terrace open, Sunday from 12:00 to 22:00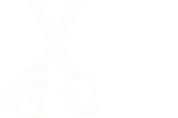 Cleaning
We perform standard room cleaning during your stay every second day or on request (if you wish to arrange cleaning, contact the hotel reception)
We change the bed linen once every 5 days (of course, we use ecological laundry)
Towels are changed when cleaning the room, if the towels are not hung
When cleaning the room, we use ecological detergents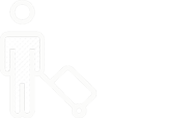 Benefits for EA Hotels clients - BENEFIT PROGRAM
LOYALTY PROGRAM - Thanks to membership in our EA Benefit program you can collect points and choose a free service or stay at one of the EA Hotels
BEST PRICE GUARANTEE – Book directly through our website, where we guarantee you the best and most up-to-date prices
SPECIAL OFFERS - We will be the first to inform you where and what we have prepared for you via the e-mail you entered. At the same time, we will send you special stay offers at discounted prices
If you prefer not to have your room cleaned or be disturbed, hang out a tag DO NOT DISTURB.
Voltage in the hotel is 230 Volt / 50 Hz.
Our reception staff is ready to assist you to make your stay as pleasant as possible.
EA Business Hotel Jihlava is part of the hotel chain EA Hotels.
TV Programs / (S) = Sport / (M) = Music / (HD) = Full HD

In Czech

Other languages



ČT1 (HD)
ČT2 (HD)
Nova
Nova Cinema
Prima
Prima COOL
Prima ZOOM
Prima LOVE
TV Barrandov
Fanda
Smíchov
Telka
ČT 24
Kinosvět
TV1
ČT sport (S) (HD)
ČT art (HD)
Óčko (M)
Óčko Gold (M)
TV Rebel (M)
Retro Music (M)
Relax

In German

ARD
PRO 7
RTL
Eurosport 1 (S)
Sat 1
ZDF

In English
MINIBAR
Throughout your stay the minibar will be cont nuously restocked by hotel staff. Consumed drinks will be charged to your hotel account. During check out please inform reception about consumpt on for last night. Thank you very much and we wish you a pleasant stay.
| Price list | Pieces in the minibar | Price per piece |
| --- | --- | --- |
| Beer / 0,33 l | 1 pc | 50 CZK |
| White wine / 0,187 l | 1 pc | 50 CZK |
| Red wine / 0,187 l | 1 pc | 50 CZK |
| Mineral water Römerquelle / 0,75 l | 1 pc | 90 CZK |
| Mineral water Bonaqua / 0,25 l | 1 pc | 40 CZK |
| Coca-cola / 0,33 l | 1 pc | 50 CZK |